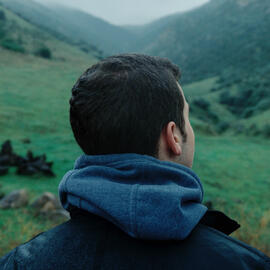 Eric Oosenbrug
---
UX Research & Human Insights Specialist
About
Eric is a researcher and writer. He is completing a PhD in a program called the Historical, Theoretical, and Critical Studies of Psychology at York University in Toronto. He studies how research institutions thrive, change, and grow over time. He grew up in Yellowknife, Northwest Territories, and lives in Kitchener, Ontario.

Eric applies critical psychological thinking to guide his research questions and unearth human understanding that informs design. His specialty is helping provide actionable and meaningful data-driven insights that serve to amplify the voice of users. He advocates human-centered values while working across development, design, and marketing teams to improve product definition and drive business.
Contact
If you would like to reach out or meet for coffee, I would be happy to connect! ... But right now, as we're trying to physically distance ourselves during this pandemic, maybe just email me.
Kitchener, Ontario
Canada

oosenbrug@gmail.com